About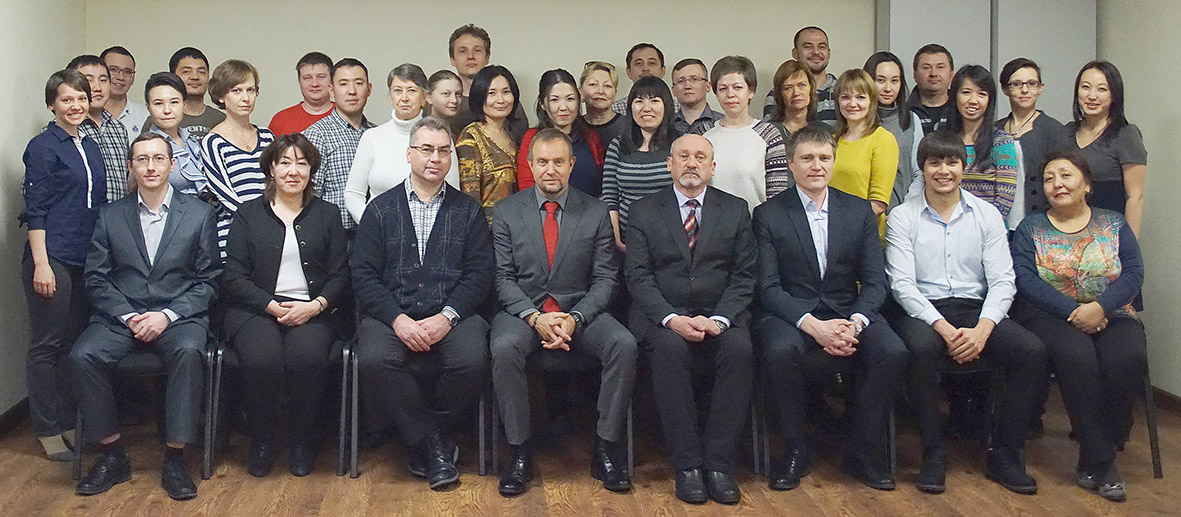 We are one of the most fully integrated companies in Kazakhstan – from contemporary seismic processing to reliable reservoir simulation.
Extension of your geological department capable of solving the whole range of exploration and development challenges through use of state-of-the-art software packages integrated into technological chains.
We are an independent consulting company, which was formed out from the branch of Reservoir Evaluation Services Kazakhstan ltd., that in its turn belonged to AGR Petroleum Services group of companies. Currently, we have more than 40 professionals in all subsurface disciplines including reservoir engineering and hydrocarbon production, that makes us one of the very few fully integrated service companies in Kazakhstan.
After more than 10 years of operating in Kazakhstan we have developed a wide network of partners in related service areas and can provide a complete range of services in reservoir studies, as well as field development and production. In 2013 CGG (Compagnie Generale de Geophysique) became one of the shareholders of RES. CGG (www.cgg.com) is a world leader in seismic, gravity and magnetic data acquisition, processing and interpretation, geophysical equipment manufacture, development of specialized software, etc. As a result of this partnership Almaty-based CGG data processing center was transformed into the RES data processing department. CGG provides full technical and expertise support for our processing center.
We provide high quality service in all sub-surface disciplines including:
Seismic Studies
Precise time and depth processing
Time and depth interpretation
Seismic attributes and modeling studies
AVO, Inversion studies, Seismic facies studies
4C and 4D seismic studies
Geological modeling and Petrophysics
Log and Core analysis and interpretation
Sedimentological studies
Sedimentary facies and modelling of their properties
Static modeling
Rock fracture studies
Reservoir Modeling
Material Balance
Reservoir Simulation
Prediction and History Matching
Tracers injection modeling and analysis
Field development
Uncertainty analysis
Optimized well planning
Field valuation and reserves reporting
According to Kazakhstani and international standards
Asset Evaluation/ Reserves Estimation
CPR reports
We are your Best Choice
Expertise
A dedicated group of 40 professionals specialising in Geology, Geophysics, Petrophysics and Reservoir engineering
Experience with a wide range of oil companies, not only in Kazakhstan, but also abroad
The widest group of modern specialized software and expert users in Kazakhstan
Experience
Integrated field studies
Equity and asset evaluations
Equipped with best software products on the market, such as, Geovation2, Hampson Russel, Tigress, Petrel, RFD tNavigator, Halliburton Geographix Discovery, Halliburton GeoProbe, Paradigm Stratimagic, Lloyd's Register Interactive Petrophysics (IP), Log Tools, ffA GeoTeric, Eliis Paleoscan, CGG Petrosys, CGG PowerLog, CGG Insight Earth (FullSpark, PaleoSpark, FractureSpark), ESRI ArcView, Lloyd's Register Interactive Correlation (IC), ENRES Cyclolog .
Efficient data management capabilities
Data collection and loading of final results into the client's databases
Provision of services Worldwide