Seismic data processing
Our seismic data processing department takes raw survey data and processes through to produce high quality subsurface image. This work is carried out in close cooperation with the interpretation groups.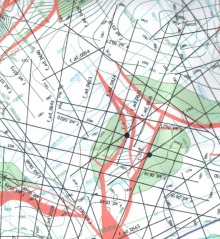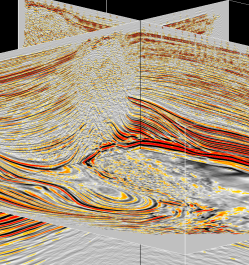 Processing from 2D or 3D seismic data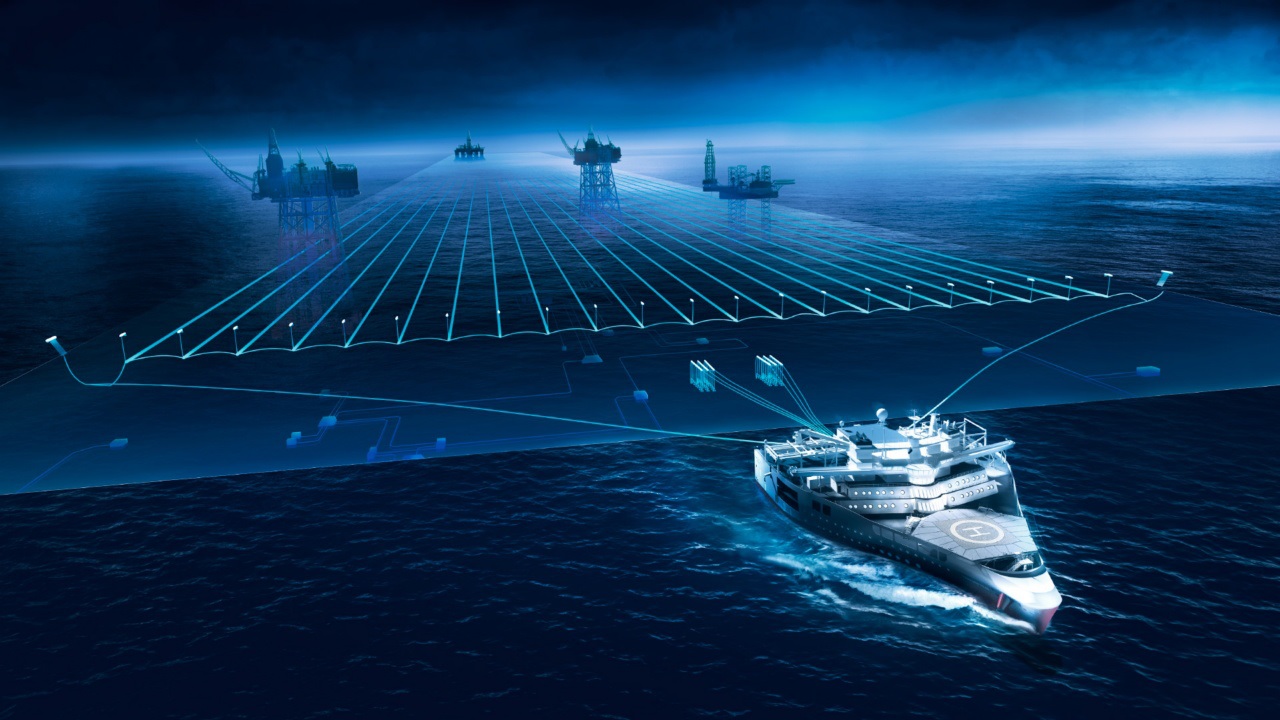 From Land, Shallow water or Marine environment
Processing of new data or reprocessing of old data

Reprocessing: here two surveys have been reprocessed and merged – 5D interpolation has been used to regularise acquisition, Kazakh data example.
Seismic data processing group for nearly ten years has been processing seismic data from many clients, local and international, from all regions of Kazakhstan and abroad.
Experienced staff – Total seismic data processing experience in excess of 80 Years.
Processing carried out in Time or Depth.
Local Computer system
Processing Software from CGG – full release of latest Geovation 2 and real-time software support from Crawley, UK
http://www.cgg.com/en/What-We-Do/Subsurface-Imaging
All latest processing technologies available in our Kazakhstan processing center, for example:
Tomographic statics
Monte Carlo Residual statics
5D Interpolation, etc.
Variety of Interactive tools for thorough data analysis
Depth processing
Migration of data in depth can produce data with high quality images when large lateral or vertical changes in velocity occur. This is particularly important for sub-salt imaging in Kazakhstan.
Interactive velocity model build is carried in conjunction with our interpretation group.
Velocity model building 2D or 3D data

Integrated with Well information

Tomographic model updating
Latest migration Algorithms from CGG available Locally in Kazakhstan
http://www.cgg.com/en/What-We-Do/Subsurface-Imaging/Model-Building