Seismic data interpretation
Our geoscientists have the necessary experience and are equipped with the state-of-the-art technologies for performing seismic interpretation of any complexity.
Services Provided
Seismic Processing QC and supervision, including surface seismic, VSP, AVO and Inversion
QC of velocity models during a processing project
Calculation of synthetics. Well to seismic tie. Zero-phasing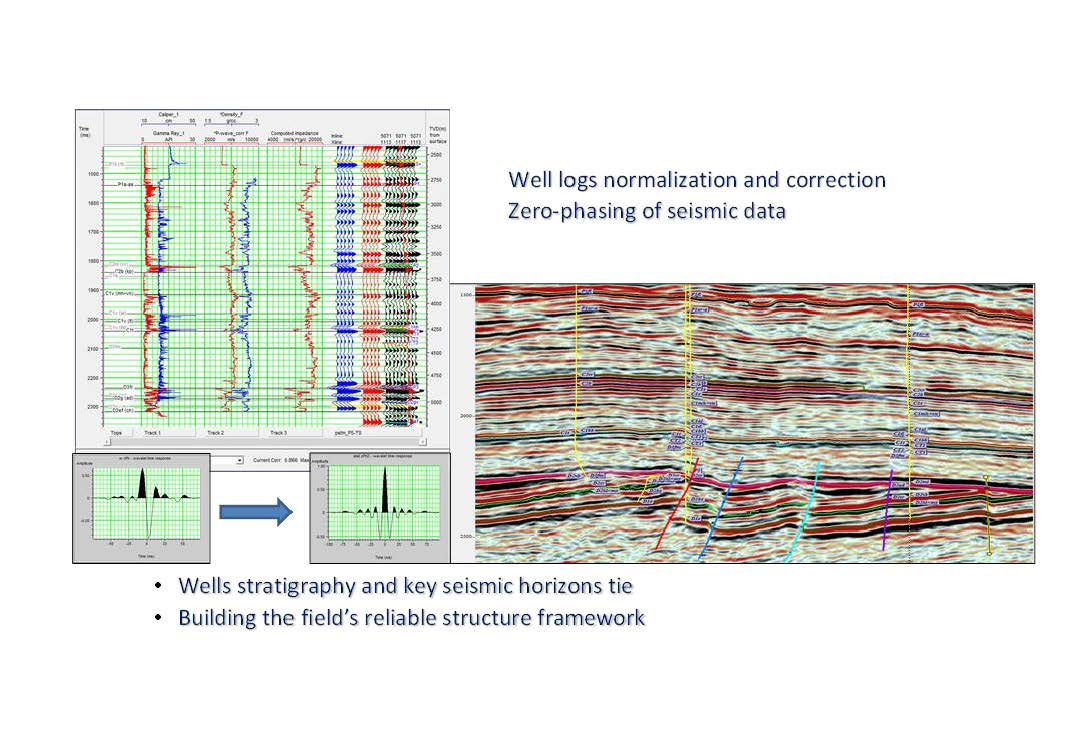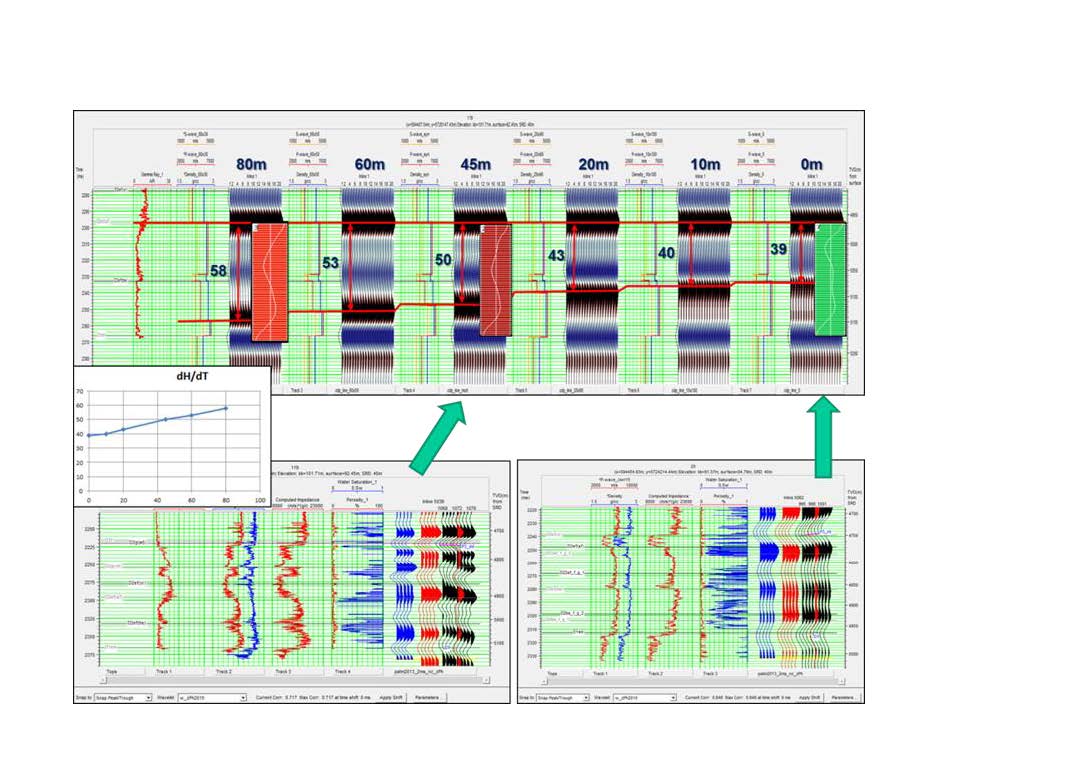 Structural seismic interpretation with option of total correlation of all boundaries (reflections) in a seismic cube (GeoGraphix Discovery, Landmark GeoProbe, Eliis Paleoscan)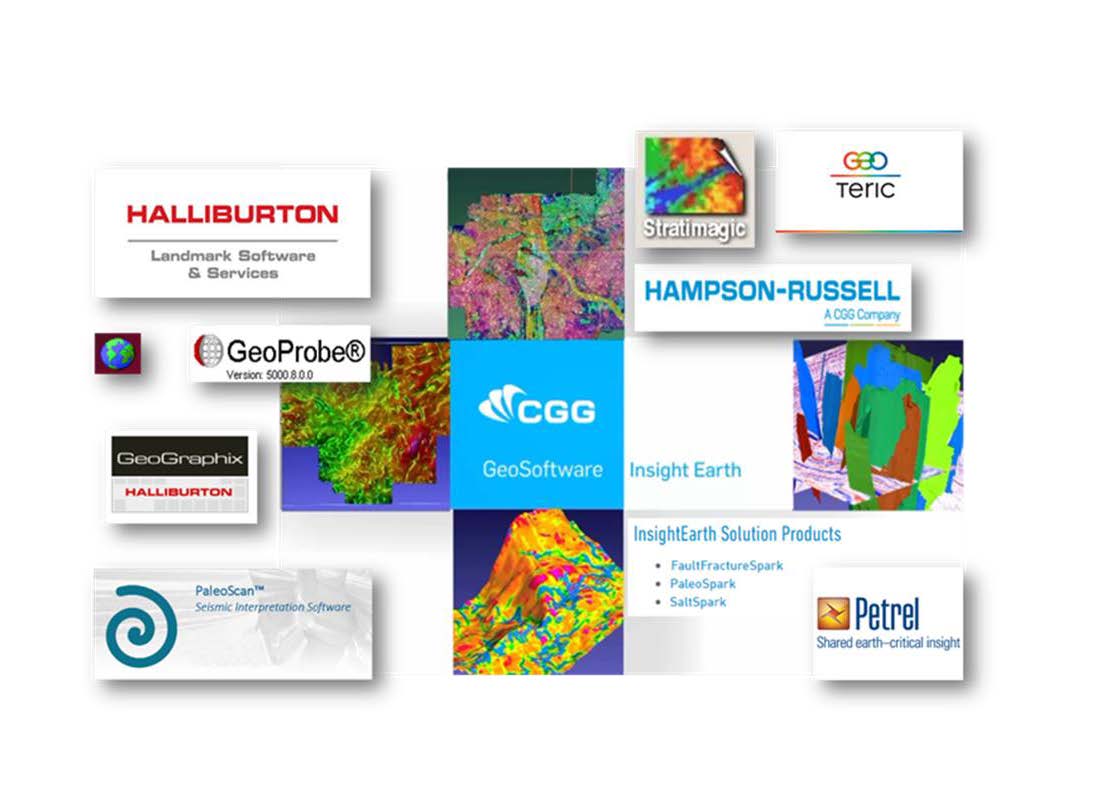 Seismic sequence stratigraphy interpretation (Eliis PaleoScan)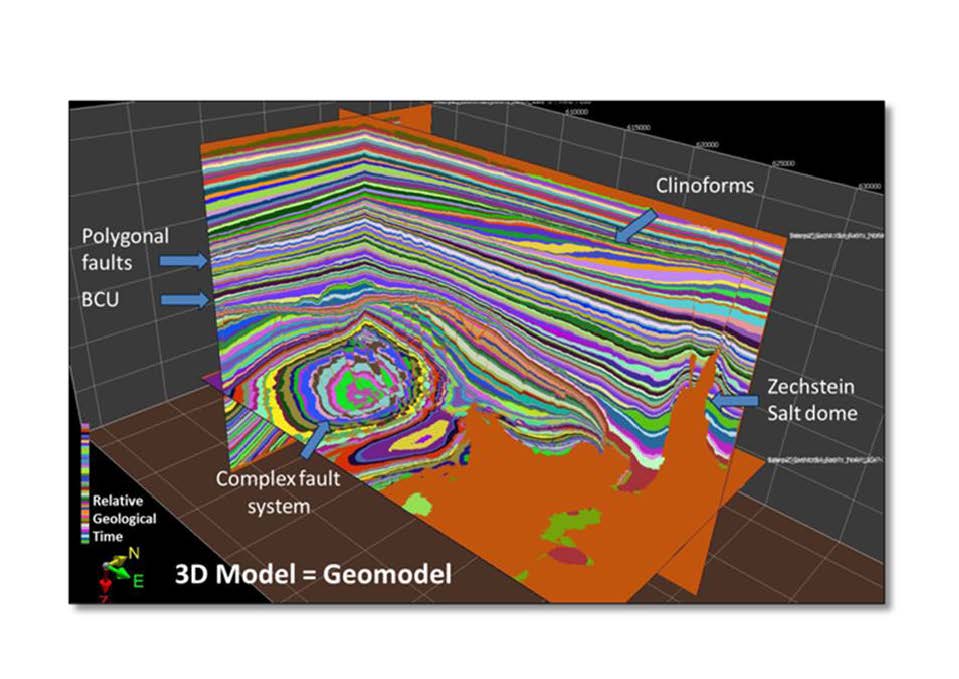 Velocity modeling for depth conversion
Structure and paleo-reconstructions (Eliis PaleoScan) and mapping integrating all the results (CGG Petrosys)
Dynamic seismic interpretation including:
Interpretive processing
AVO modelling
Calculation and interpretation of AVO attributes
Fluid substitution modeling
All types of inversions and interpretation of inverted volumes (CGG Hampson-Russel)
Prediction of reservoir distribution and saturation type, based on litho-fluid classification of elastic parameters
Seismic attributes interpretation
High resolution Spectral Decomposition, coherency and seismic attributes volumes (ffA GeoTeric software)
Classic and cluster (Paradigm Stratimagic 2D/3D) seismic facies analysis
Tracing reservoir geobodies, paleochannels, carbonate buildups, etc. (ffA GeoTeric, Landmark GeoProbe, Eliis PaleoScan software)
Fracture studies and fault interpretation using CGG InsightEarth package, CGG Hampson-Russell (ProAZ module), Eliis PaleoScan and ffA GeoTeric
We always use in our seismic interpretation projects all available subsurface data– well data, regional, geology and engineering data that allows producing the most integrated results possible.
Partnership with CGG enabled us to further widen our capabilities in seismic data analysis. We are able to provide solutions to any complex challenges at the most contemporary level