Static modeling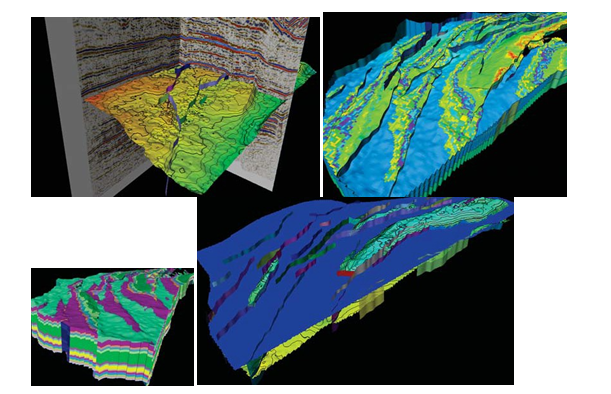 Our geoscientists have all necessary experience and technologies for building complex reservoir static models.
The 3D static models are used for reserves estimation and also serve as input into reservoir simulations. Moreover, the 3D model can be used for planning optimal well locations for exploration and development drilling.
Services Provided
QC of seismic interpretation. Building time structure maps
Velocity modeling and Depth conversion. Creation of fault polygons (fault model)
Building 3D digital sedimentological and/or facies models
Integration of petrophysical data into a 3D framework
Integration of seismic attributes (AIMP, AIMS, Sweetness, RMS amplitudes, etc.) into the reservoir model
Population of the 3D geologic model with reservoir properties (PHIE, So, PERM) and uncertainty estimation
Export of the 3D reservoir model to reservoir simulator
Static model is a digital integration of all obtained G&G and production data for the field in whole as well as for each particular element.
Static model reflects the most up-to-date and relevant understanding of the field.
Our geologists have wide experience in integrating geological, geophysical and petrophysical interpretations into a consistent 3D model utilizing Petrel software.